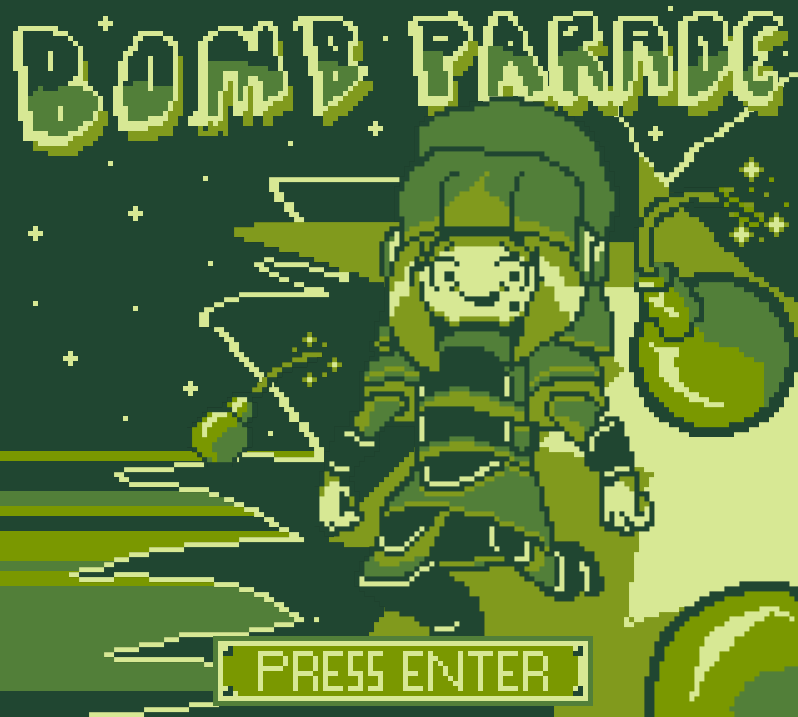 Bomb Parade!
A downloadable game for Windows
Bomb Parade is a GameBoy styled retro arcade game. The objective is simple: dodge bombs and survive as long as possible. Bomb Parade features various hazards from bombs to barrels that try to kill you at every move. A hectic game designed to give that classic arcade survival feel.
---
The Story: Bomb Technician Expert, Darya Dynamite, is the best at her job. She has been asked to test the productivity of the new bomb making machine, code-named "PARADE." Unexpectedly, the machine began to malfunction, and Darya has no way of escaping! As an expert, she should have no problem surviving until the machine stops functioning, but today, she'll need your help to survive the onslaught of explosions! At least, the machine should stop eventually...right?
---